SEE WHAT CLIENTS ARE SAYING
Working with Cynthia is a wonderful and rewarding experience. She is knowledgeable, thoughtful, and caring. She coached the leadership team and individual employees to utilize their greatest assets, guiding discovery and appreciation of individual talents. She is discerning and insightful through this process. It has been a very positive experience for both the management team and field consultants. As a company owner or leader, I strongly encourage you to do this for your team.
K. TILLY, VP, OMA
I was launching a US branch for an international tech startup and building a new team. We needed to gel very quickly to ramp up our productivity. With Cynthia's executive coaching, I learned how to build a great team by leveraging each person's strengths to grow sales rapidly, My branch quickly became very successful by implementing the business strategies and insights that Cynthia provided.
T. HENSON, Former President, OP5
The leadership development and team building workshop Cynthia lead for my 55 managers over Food & Nutrition in a large school district was the best strengths workshop I have ever attended. It energized my team leaders to actively use individual and team talent profiles to make assignments, explore differences, and resolve conflicts. We are thrilled with the momentum and organizational insights we gained from Cynthia's expertise.

L. GRIFFIN, Dir. Food & Nutrition, UPS
Cynthia's leadership coaching helped our department understand how as a team we could better serve the needs of our students. Even as experienced educators, her skill in showing us how to apply our strengths to achieve our goals was tranformational. After her team coaching. we were able to assess our priorities and deploy our resources in the most effective manner.

Dr. K. CRAVENS, Professor, UTULSA

I learned so much from Cynthia in her executive coaching program. She is upfront and trustworthy and our conversations are confidential. Based on the work I did through her coaching, I received a promotion. I absolutely recommend her.

M. PADILLA, CFE, Stinnett

Cynthia ran several strengths workshops when we opened our neurological clinic. The insights we gained were incredibly effective at work and even with my husband and five adult children. Her grasp of how to apply strengths-based principles and CliftonStrengths is unparalleled.

G. GONZALEZ, Practice Manager, TNS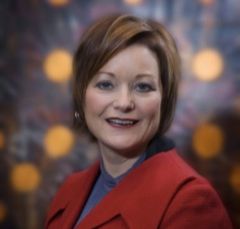 Cynthia has made it her mission to support and enhance leadership capacity building so both the business and the clients themselves thrive. Her approach had a tremendously positive impact on my business journey. Her gifts and her commitment make her an ideal coach.

DR. J. STEWART, Leadership & Culture Futurist

Cynthia is my life-changing business coach. Her strengths coaching helped me to understand how I am intricately made and wired. I now see how to apply my strengths to enrich my work and enhance my relationship with my husband as my life and business partner.

N. COLBY, Real Estate Professional